Marché Malassis
The building that houses the Marché Malassis, features an innovative architecture and a glass dome, under which many small stalls overflow with furniture and objects. This market offers a stroll through time among antiques-designer specialized in home décor and other shops exhibiting historic and contemporary goods with a preference for 20th century Orientalist items, tableware, bronzes, collections of antique toys , beaded trimmings and jewelery … a treasure to discover.
The Malassis market, located at the entrance of the Paris St. Ouen Flea Market, quickly made an impression – particularly because the originality of its dome structure. Its aisles are partly covered and take you up to the first floor to let you stroll between eras of the 18th century to new design. Both large shops built in a spirit of "gallery" and small stands full of furniture coexist. The Malassis market is certainly a young market but has found its way into the St Ouen fleas.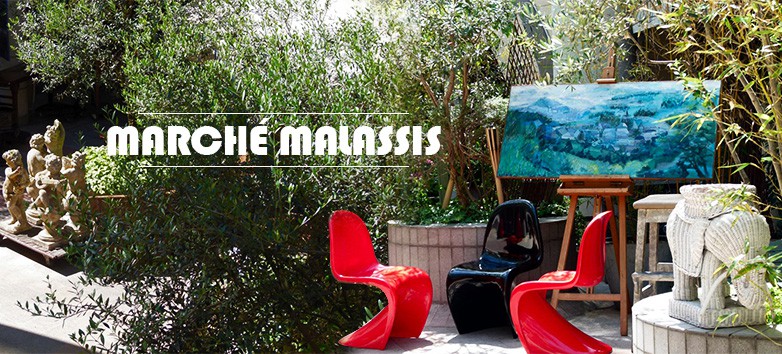 Antique art designers have this ability to find furniture or sometimes strange objects, to restore and showcase them in an atmosphere they create themselves. This is not a jumble of heterogeneous items, but a clever organization of a mix of furniture with a delicate patina, as well as other objects that were diverted from their original function, that give rise to something called the "Décoration de Charme".
The 20th century is well represented on the Marché Malassis, with for instance furniture from the 1930s or 1940s, not to mention parts of the 1950s. And if you are a fan of the 70, the Marché Mallasis also provides great furnishing design, which is in perfect harmony with the sweet creative madness of those years.
Where: 142 rue des Rosiers, 93400 Saint-Ouen
Get there by Bus: 85, 95, 50, 137, 56, 60, 166, 255
Get there by Metro: Line 4 Porte de Clignancourt / Line 13, Garibaldi
Web: parispuces.comEmail: [email protected]