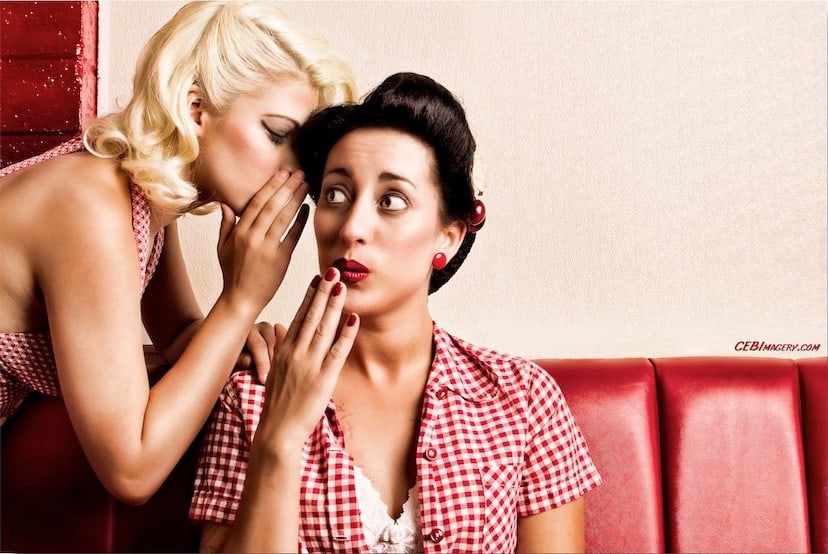 Your privacy is very important to Flea Market Insiders.
Thereby the following sections will help you understand how Flea Market Insiders ('WE') will collect, use, communicate, disclose and make use of personal information.
Please take a moment to read this privacy policy before using the site or submitting any personal information.
1. Types of Data Collected
1.1. Personal Data
While using our Service, we may ask you to provide us with certain personally identifiable information that can be used to contact or identify you ("Personal Data"). Personally identifiable information may include, but is not limited to: Email address, Name, Address, State, Province, ZIP/Postal code, City, Cookies and Usage Data.
We may use your Personal Data to contact you with newsletters, marketing or promotional materials, remarketing ads via third parties and other information that may be of interest to you. You may opt out of receiving any, or all, of these communications from us by following the unsubscribe link or instructions provided in any email we send.
1.2. Usage Data
We may also collect information how the Service is accessed and used ("Usage Data"). This Usage Data may include information such as your computer's Internet Protocol address (e.g. IP address), browser type, browser version, the pages of our Service that you visit, the time and date of your visit, the time spent on those pages, unique device identifiers and other diagnostic data.
1.3. Tracking & Cookies Data
We use cookies and similar tracking technologies to track the activity on our Service and hold certain information.
Cookies are files with small amount of data which may include an anonymous unique identifier. Cookies are sent to your browser from a website and stored on your device. Tracking technologies also used are beacons, tags, and scripts to collect and track information and to improve and analyze our Service.
You can instruct your browser to refuse all cookies or to indicate when a cookie is being sent. However, if you do not accept cookies, you may not be able to use some portions of our Service.
Examples of Cookies we use: session cookies (we use these cookies to operate our Service) and preference cookies (we use these cookies to remember your preferences and various settings).
If you leave a comment on our site you may opt-in to saving your name, email address and website in cookies. These are for your convenience so that you do not have to fill in your details again when you leave another comment. These cookies will last for one year.
If you have an account and you log in to this site, we will set a temporary cookie to determine if your browser accepts cookies. This cookie contains no personal data and is discarded when you close your browser.
When you log in, we will also set up several cookies to save your login information and your screen display choices. Login cookies last for two days, and screen options cookies last for a year. If you select "Remember Me", your login will persist for two weeks. If you log out of your account, the login cookies will be removed.
Third parties such as our advertisers may also use cookies to collect information in the course of serving ads to you. Most web browsers automatically accept cookies, but you can usually modify your browser setting to decline cookies if you prefer. Google, in particular, as a third party vendor, uses cookies to serve ads on this site. Google's use of the DART cookie enables it to serve ads to your users based on their visit to your sites and other sites on the Internet. Users may opt out of the use of the DART cookie by visiting the Google ad and content network privacy policy.
2. Use of Data
We use the collected data for various purposes:
To provide and maintain our Service.
To notify you about changes to our Service.
To allow you to participate in interactive features of our Service when you choose to do so.
To provide customer support.
To gather analysis or valuable information so that we can improve our Service.
To monitor the usage of our Service.
To detect, prevent and address technical issues.
To provide you with news, special offers and general information about other goods, services and events which we offer that are similar to those that you have already purchased or enquired about unless you have opted not to receive such information.
2.1. Access, Correction and Deletion
We respect your privacy rights and provide you with reasonable access to the information we have collected about you and obtain a more in-depth explanation about how the information is used.
If you have an account on this site, or have left comments, you can request to receive an exported file of the personal data we hold about you, including any data you have provided to us. You can also request that we erase any personal data we hold about you. This does not include any data we are obliged to keep for administrative, legal, or security purposes.
If you would like access to detailed personal information and such information is not immediately or easily accessible by us, we may charge an administrative fee for our costs in retrieving and supplying the information to you.
2.2. Information collected by third-parties
We may allow third-party companies that use tracking technologies, such as cookies or pixels, to record IP information about users who visit or interact with our website. Our website does not provide any personal information to these third parties. This information allows them to deliver targeted advertisements and gauge their effectiveness.
Some of these third-party advertising companies may be advertising networks that are members of the Network Advertising Initiative which offers a single location to opt out of ad targeting from member companies.
2.3. Distribution Of Information
We do not share your personally identifiable information to any third party for marketing purposes. However, we may share information with governmental agencies or other companies assisting us in fraud prevention or investigation. We may do so when: (1) permitted or required by law; or, (2) trying to protect against or prevent actual or potential fraud or unauthorized transactions; or, (3) investigating fraud which has already taken place.
3. Transfer Of Data
Your information, including Personal Data, may be transferred to — and maintained on — computers located outside of your state, province, country or other governmental jurisdiction where the data protection laws may differ than those from your jurisdiction.
We will take all steps reasonably necessary to ensure that your data is treated securely and in accordance with this Privacy Policy and no transfer of your Personal Data will take place to an organization or a country unless there are adequate controls in place including the security of your data and other personal information.
Your consent to this Privacy Policy followed by your submission of such information represents your agreement to that transfer.
3.1. Commitment To Data Security
Your personally identifiable information is kept secure. Only authorized staff of this site (who have agreed to keep information secure and confidential) have access to this information. All emails and newsletters from this site allow you to opt out of further mailings.
3.2. Premium Subscriptions
We collect information about you during the checkout process on our store. This information may include, but is not limited to, your name, email address, credit card/payment details and any other details that might be requested from you for the purpose of processing your orders.
Handling this data also allows us to:
Send you important account/order/service information.
Respond to your queries, refund requests, or complaints.
Process payments and to prevent fraudulent transactions. We do this on the basis of our legitimate business interests.
Set up and administer your account, provide technical and/or customer support, and to verify your identity.
Additionally we may also collect the following information:
Location and traffic data (including IP address and browser type) if you place an order, or if we need to estimate taxes based on your location.
Product pages visited and content viewed while your session is active.
Your comments and product reviews if you choose to leave them on our website.
Account email/password to allow you to access your account, if you have one.
If you choose to create an account with us, your name, address, and email address, which will be used to populate the checkout for future orders.
3.3. Comments
When visitors leave comments on the site we collect the data shown in the comments form, and also the visitor's IP address and browser user agent string to help spam detection.
An anonymised string created from your email address (also called a hash) may be provided to the Gravatar service to see if you are using it. The Gravatar service privacy policy is available here: https://automattic.com/privacy/. After approval of your comment, your profile picture is visible to the public in the context of your comment.
Comments submitted to this website are the responsibility of the commenter. Flea Market Insiders reserve the right to remove or edit comments at our discretion. Site URLs (if provided) are published along with comments. E-mail addresses are required with the submission of comments but are not disclosed, unless the commenter deliberately does so him/herself by entering the e-mail address in the main comment box in addition to the box clearly labeled for the e-mail address.
If you leave a comment, the comment and its metadata are retained indefinitely. This is so we can recognise and approve any follow-up comments automatically instead of holding them in a moderation queue.
Flea Market Insiders reserves the right to delete any comments that it deems not beneficial to the readership. This includes but is not limited to comments containing profanity, self promotion, harassment, threats, or spam of any sort.
Visitor comments may be checked through an automated spam detection service.
4. Legal Basis for Processing Personal Data Under General Data Protection Regulation (GDPR)
Our legal basis for collecting and using the personal information described in this Privacy Policy depends on the Personal Data we collect and the specific context in which we collect it.
We may process your Personal Data because:
We need to perform a contract with you
You have given us permission to do so
The processing is in our legitimate interests and it's not overridden by your rights
For payment processing purposes
To comply with the law
5. Your Data Protection Rights Under General Data Protection Regulation (GDPR)
If you are a resident of the European Economic Area (EEA), you have certain data protection rights. We aim to take reasonable steps to allow you to correct, amend, delete, or limit the use of your Personal Data.
If you wish to be informed what Personal Data we hold about you and if you want it to be removed from our systems, please contact us.
In certain circumstances, you have the following data protection rights:
The right to access, update or to delete the information we have on you.
The right of rectification. You have the right to have your information rectified if that information is inaccurate or incomplete.
The right to object. You have the right to object to our processing of your Personal Data.
The right of restriction. You have the right to request that we restrict the processing of your personal information.
The right to data portability. You have the right to be provided with a copy of your Personal Data in a structured, machine-readable and commonly used format.
The right to withdraw consent. You also have the right to withdraw your consent at any time where TermsFeed relied on your consent to process your personal information.Please note that we may ask you to verify your identity before responding to such requests.
You have the right to complain to a Data Protection Authority about our collection and use of your Personal Data. For more information, please contact your local data protection authority in the European Economic Area (EEA).
6. Service Providers
We may employ third party companies and individuals to facilitate our Service ("Service Providers"), to provide the Service on our behalf, to perform Service-related services or to assist us in analyzing how our Service is used.
These third parties have access to your Personal Data only to perform these tasks on our behalf and are obligated not to disclose or use it for any other purpose.
6.1. Analytics
We may use third-party Service Providers to monitor and analyze the use of our Service, such a Google Analytics, Quantcast or similar tools.
6.2. Google Analytics
Google Analytics is a web analytics service offered by Google that tracks and reports website traffic. Google uses the data collected to track and monitor the use of our Service. This data is shared with other Google services. Google may use the collected data to contextualize and personalize the ads of its own advertising network.
You can opt-out of having made your activity on the Service available to Google Analytics by installing the Google Analytics opt-out browser add-on. The add-on prevents the Google Analytics JavaScript (ga.js, analytics.js, and dc.js) from sharing information with Google Analytics about visits activity.
For more information on the privacy practices of Google, please visit the Google Privacy & Terms web page: http://www.google.com/intl/en/policies/privacy/
6.3. Payments
We may provide paid products and/or services within the Service. In that case, we use third-party services for payment processing (e.g. payment processors).
We will not store or collect your payment card details. That information is provided directly to our third-party payment processors whose use of your personal information is governed by their Privacy Policy. These payment processors adhere to the standards set by PCI-DSS as managed by the PCI Security Standards Council, which is a joint effort of brands like Visa, Mastercard, American Express and Discover. PCI-DSS requirements help ensure the secure handling of payment information.
The payment processors we work with are:
PayPal or Braintree. Their Privacy Policy can be viewed at https://www.paypal.com/webapps/mpp/ua/privacy-full
Stripe. Their Privacy Policy can be viewed at https://stripe.com/at/privacy
6.4. External Links
The web site contains links to other websites not owned by the owner of this website. We will not, and cannot, control how your personal information is used on these other websites. Consult the privacy policies of the linked websites to see how they use your information
6.5. Children's Privacy
Our Service does not address anyone under the age of 18 ("Children").
We do not knowingly collect personally identifiable information from anyone under the age of 18. If you are a parent or guardian and you are aware that your Children has provided us with Personal Data, please contact us. If we become aware that we have collected Personal Data from children without verification of parental consent, we take steps to remove that information from our servers.
6.6. Privacy Contact Information
If you have any questions, concerns, or comments about our privacy policy or terms and conditions you may contact us.
We reserve the right to make changes to this policy. You are encouraged to review the privacy policy whenever you visit the site to make sure that you understand how any personal information you provide will be used.