Marché Paul Bert
Created in 1946 on the initiative of Louis Pore, the Marché Paul Bert was the place of all finds, but muddy roads were a drag. In 1949, with the support and approval of the city, the first brick-and-mortar stores and paved alleys of the fleas, emerge in the now famous Marché Paul Bert.
With nearly 220 booths spread over 7 alleys, the Paul Bert Market is one of the landmarks of the Saint-Ouen Flea Market, which explains why they are today frequented by the most famous designers in the world.
At the Marché Paul Bert, Napoleon III style furniture rub shoulders with industrial furniture and other furnishings from the 1950s or 1970s. The market boasts both restored and non-restored furniture ("dans le jus"). The Marché Paul Bert gathers stands which are regarded as "trendy" by other antique dealers of Saint-Ouen.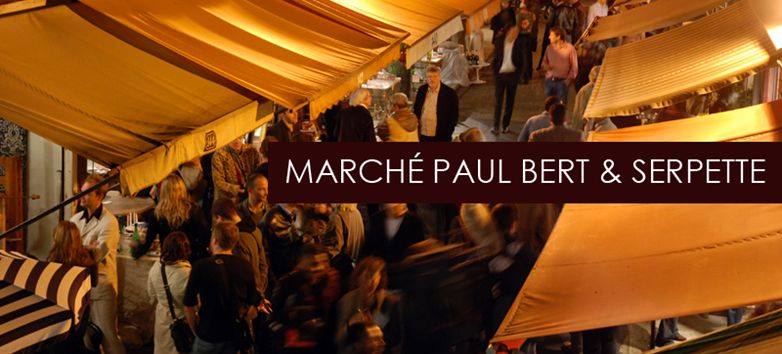 Where: 96 rue des Rosiers, 93400 SAINT-Ouen
Get there by Bus: 85, 95, 50, 137, 56, 60, 166, 255
Get there by Metro: Line 4 Porte de Clignancourt / Line 13, Garibaldi
Web: paulbert-serpette.com
Email: [email protected]