Marché Malik
Created in 1942 by an Albanian merchant, the Malik Market is known for selling second-hand clothes and old uniforms. It has long been the place where you could find a hidden gem among old clothes and accessories. Today this place is a paradise for sportswear brands and "trendy" clothing. The Malik market is frequented by a young audience but also by artists and designers who create today's fashion.
The history of the marché Malik
For the record, the marché Malik used to be a field where people harvested fruits and vegetables. Malik received this ground from Mr. Bourdin, who leased him this huge lot for his lifetime. Malik continued the vegetable growing business but eventually started a flea market specialized in clothes and second-hand items, ….. and actually managed to live of this business and became famous.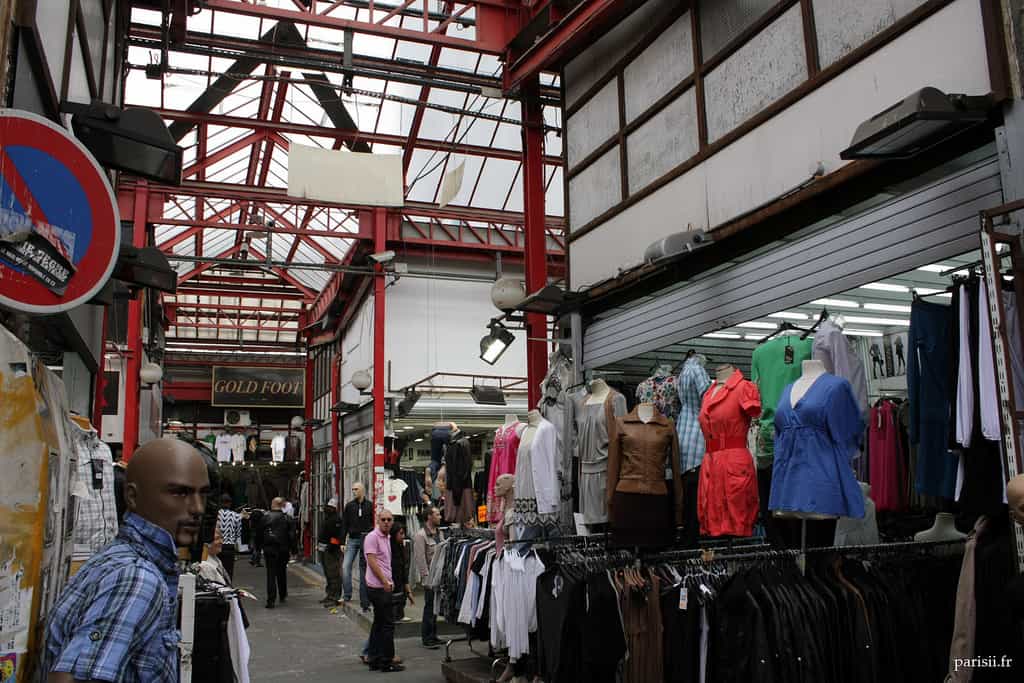 The marché Malik is part of the history of the St Ouen flea market because, even if it's not the oldest market (like Vernaison), it is part of the old markets that have remained faithful to their original purpose.
Where: 7 rue Jules Vallès, 93400 Saint-Ouen
Get there by Bus: 85, 95, 50, 137, 56, 60, 166, 255
Get there by Metro: Line 4 Porte de Clignancourt /Line 13, Garibaldi
Web: marcheauxpuces-saintouen.com
Email: [email protected]