Traditional and timeless, French provincial style offers a very special semi-formal genre, which is often enough in itself to decorate a room.
Born in the 18th century, French provincial style was the brainchild of provincial nobility who wanted to distant themselves from a Paris they considered "too urban" for their taste.
Classic, yet casual, French provincial furniture are often painted in white and adorned with gilt, and feature discreet floral accents. Standing at the crossroads of Rococo, rustic and French countryside styles, French Provincial furniture gives a highly inspired and very elegant European look to any room.
However, the main challenge with French provincial furniture is to decorate the rest of the room in harmony with these strong and distinctive lines. The key to success is to properly use four specific elements: the right textiles and patterns, the appropriate colors, accessories, and lighting.
French Provincial Decor Tip #1: Textiles and Patterns
French provincial decor is often interpreted as "romantic". Therefore it is regularly associated with scalloped lace and rustic ruffles.
That to say.
But we must however keep some restraint here, and resist the temptation of using frills and ruffles in excess, in order to establish a "latent" conservatism into the background. This is the key to a successful French provincial decor.
Take for example a French provincial-inspired bedroom. It would be more than enough to use simple trims (white or eggshell colors work best) without any extravagant cushions. A fine cotton curtain, with a pattern made of light stripes or discrete flowers, with light lace and ruffles, will crown the atmosphere without taking the show from the furnishings.
You can enhance the Louis XV inspiration of your French provincial furniture, by integrating modern fabrics printed with 18th century-like patterns (toile de Jouy, fleur de lis, bees, crowns or plaid) on a wall, a tablecloth or curtains. But exclusively choose patterns which have been printed in soft and light tones, or your house will quickly look like the castle of Versailles. And this is the last thing we want to do, if we want to achieve a proper French provincial decor.
This last rule especially applies to the way the walls are decorated: paintings, frames and wallpaper must remain discreet, or they will visually take over the room and compete with your French provincial furniture (which must remain at any time the focal point in the room).
French Provincial Decor Tip #2: Colors
When it comes to finding the right colors for you French provincial interior, choose a neutral background palette and add splashes of simple, faded colors. They will give a relax and calm atmosphere to your home. French provincial interiors look best with pastel colors such as peach, lavender, old rose, lilac, or periwinkle.
Feel free to paint your old furniture to match them to the rest of your decor. White, gray, lavender, antique rose: all those colors will work, as long as they remains harmonious with the rest of the room.
French Provincial Decor Tip #3: Accessories
Just as it is the case with colors, simplicity and old romanticism should be emphasized at all time. For instance, you could arrange a pitcher and a basin on a small round table, whose long tablecloth almost touches the ground. A very poetic striking effect that works well with the rest of the French provincial furniture used in this room.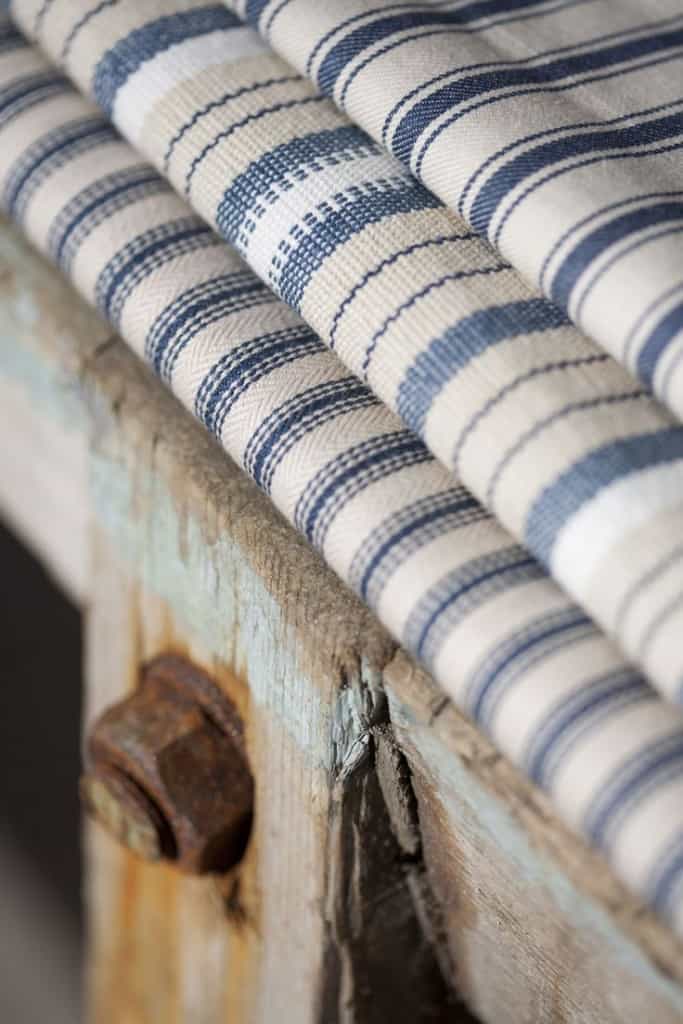 Other French Provincial inspired décor, feature accessories somewhat reminiscent of the Mediterranean style: roosters, grapes, olives, lavender or sunflowers… An eclectic mix of the most striking effect.
Dos: A carpet for every room! Whether your floor is made of wood or ceramic, consider incorporating a small carpet in each room, in order to match the rest of the decor: a rooster motif in the kitchen for instance, and a lavender/white striped carpet in the bedroom.
In the kitchen, showcase your wooden bread board, your enameled jugs, cake mold, and your striped cloths. Complete your decor with wicker baskets, (in their natural color or white), filled with fruits or dry flowers.
Don'ts: any contemporary or minimalist element that would greatly distort the style of your French provincial furniture. On the other side, using an antique wardrobe to furnish a French provincial decor, is quite in order and even highly advisable. It will bring a touch of shabby chic to the overall mood of the room. It will also be very useful to store are your linens, blankets, towels and other utilities that you want to put away.
French Provincial Decor Tip #4: Lighting
Adequate lighting elements are the final touch needed to give a French provincial feeling to your home. You can use wrought iron sconces, table and wall lamps made of brass or other brushed metals, capped with glass or fabrics lampshades.
An antique chandelier above the bed or the dining table is of course a must. As a matter of facts, antiques lamps and chandeliers can be pretty easy to find at flea markets or even online on auction sites.
Whatever you choose as lighting elements, always keep in mind that they must be coordinated with the rest of the textiles and furniture in the room.
Where to find French provincial decor?
Naturally, flea markets in France abound with French provincial furniture, lighting, kitchenware and more. A weekend of vintage shopping at flea markets in Paris or a tour of the best flea markets in the Provence may be enough to come home with so many finds that you can remodel your entire house in French provincial style. If you are not able to rummage France's flea markets for treasures any time soon, then you still have plenty of options to shop French decor online. If you are based in the United States, you might want to check out Ruby Lane, where antique dealers who import their wares directly from Europe sell their authentic French antiques and French vintage products.
---
This article contains affiliate and sponsored links that come at no cost to our readers and help us run Flea Market Insiders. The article fully represents the views of our editorial team.