Cleaning out the attic can turn clutter into cash. Sometimes considered junk, items are donated – or worse – thrown away. But many items in your attic could be valuable antiques. For example, a dusty painting uncovered from an attic in France is a Baroque masterpiece estimated to be worth millions. Although famed findings such as these are rare, it is common to find items that can add hundreds and even thousands to your bank account.
Before tossing stuff out, discover 15 items in your attic that could be valuable antiques:
Pyrex cookware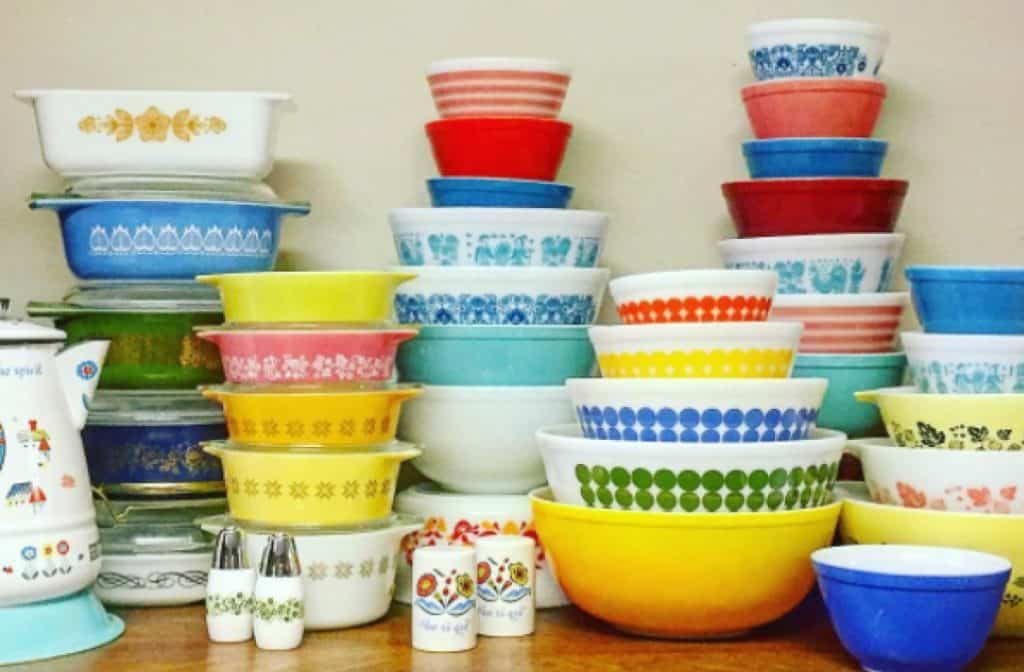 Maybe Pyrex brings back nostalgia of casseroles. Whether memories of home-cooked meals are good or bad, the dishes are golden. Colorful and practical, the cookware sells for a pretty penny. Some patterns bring more money than others, though. The rare "Lucky in Love" heart and four-leaf clover design, for example, garnered $4,000 for one bowl. Other collectibles include turquoise atomic designs and Amish Butterprint. Depending on condition, expect anywhere from $100 per piece to $500 for a collection or a unique Hot 'N' Cold Chip and Dip set.
Old typewriters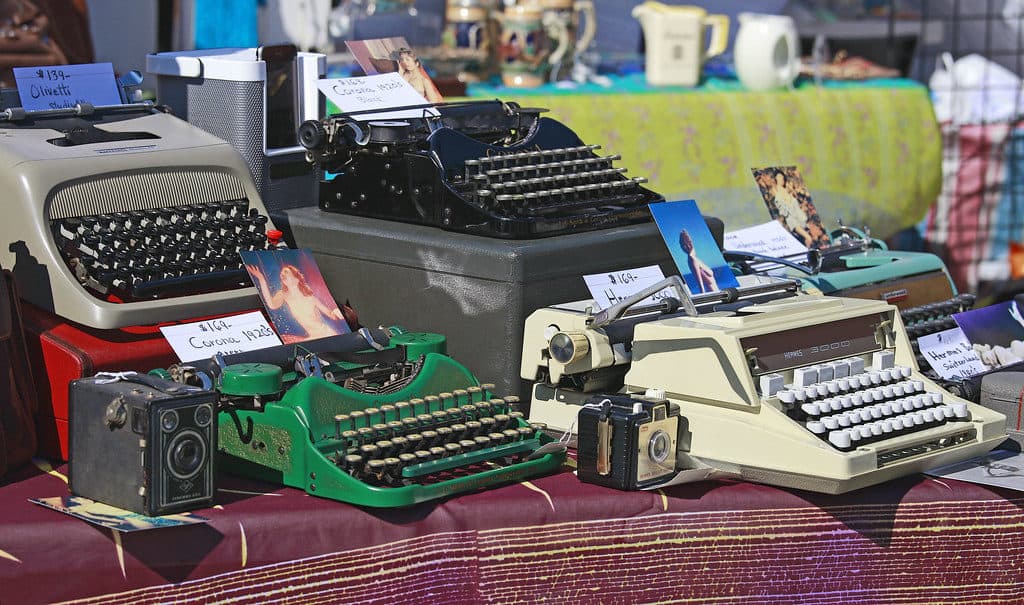 Vintage typewriters are back in style. And not just for their mechanical good looks. Many collectors put them to use. As such, portable midcentury-era typewriters like Royal and Smith-Corona are particularly sought after. Other big brands to look for include Underwood, Hermes, Remington, and Erika. Values vary based on functionality and brand name, but classics go for hundreds. If a famous writer owned it, anticipate thousands. Have skills? Contrary to the general rule of valuable antiques, restored typewriters increase the asking price.
First edition books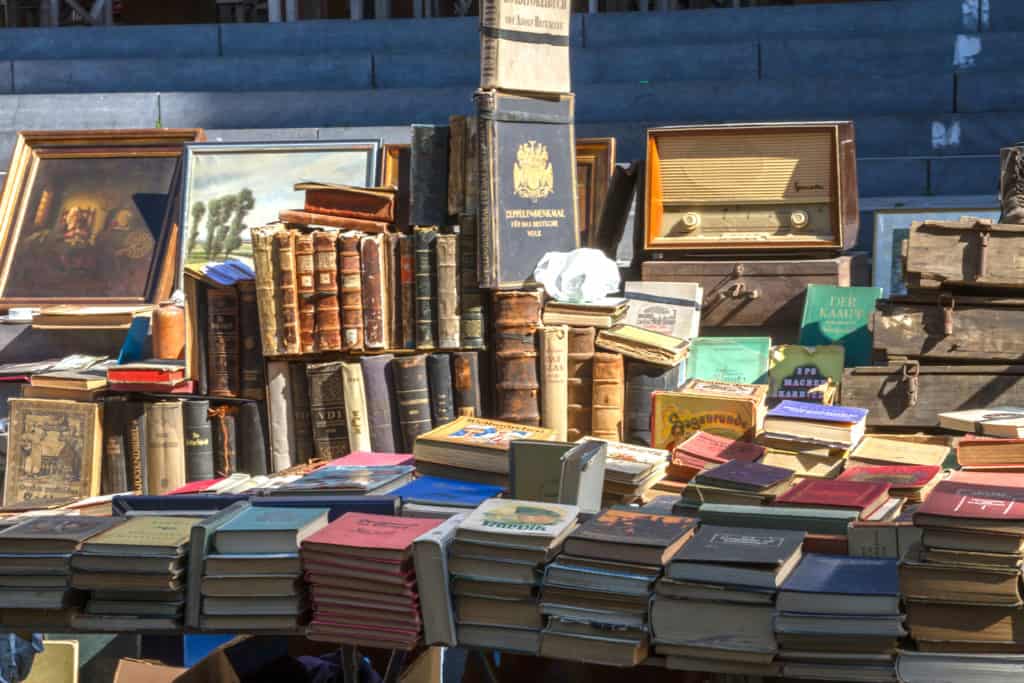 Cash in on first editions by famous authors. For example, the first print of James Joyce's Ulysses sold in 2009 for 275,000 pounds (about $355,000 today). And a first edition of Chaucer's The Canterbury Tales is worth roughly $11.2 million. However, many valuable first editions are not titles that quickly come to mind. Plus, age is not everything. Take Bridget Jones's Diary (1996), worth $230. Or 1985 mystery, The Ruby in the Smoke, valued at $995. Additional factors to consider are condition, rarity, and signed copies.
Vintage Christmas ornaments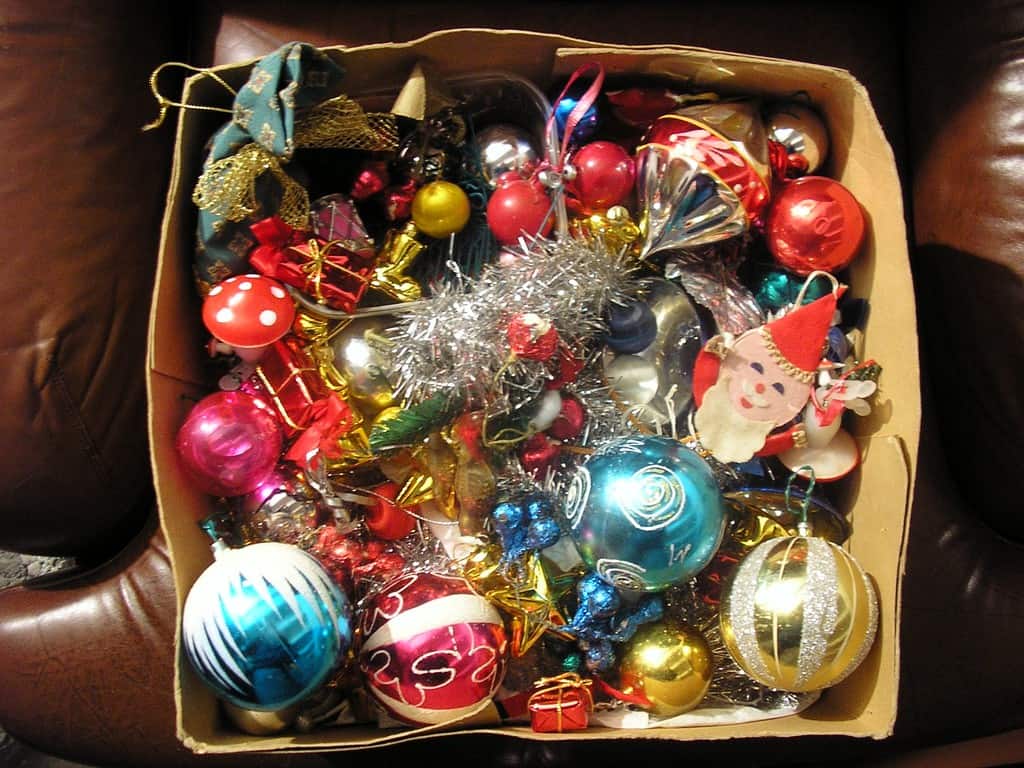 Midcentury Christmas ornaments like Shiny Brite baubles are trending. While a complete box may only sell for $50, it's easy to find devoted collectors. Among the more valuable ornaments is the "kugel," which is considered the first form (as early as 1830) of the glass ball that's now a Christmas tree staple. Figural versions such as clusters of grapes can be worth over $1,000 apiece. Other figurals shaped like people and animals are also sought after. For example, a mint Puss 'n Boots ornament runs between $800-1,000.
Antique coin banks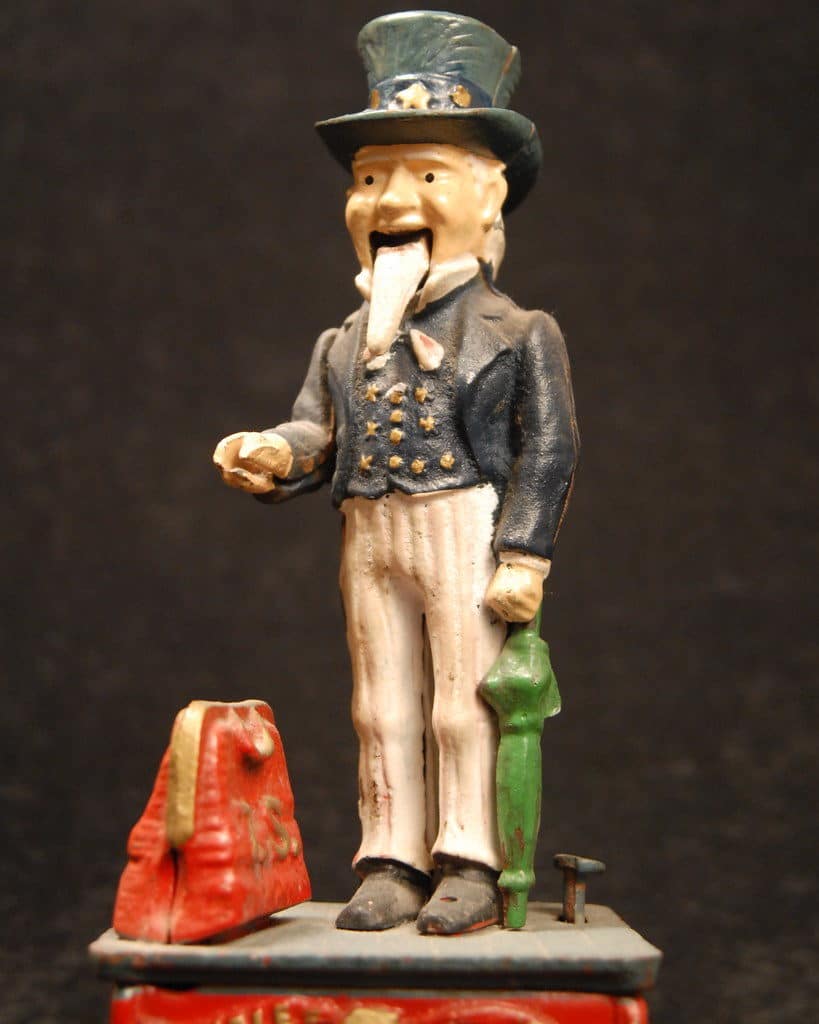 Piggy banks not only hold money, they are also valuable antiques. But highly collectible coin banks are not necessarily made out of ceramic and shaped like pigs. While the name is a play on the "pygg" clay material used for storage jars, coin banks were also made from cast-iron, tin, and chalkware. Cast-iron banks manufactured during WWII are often worth more because the war effort slowed mass production. Mechanical coin banks with moving characters are also desirable. Generally, expect anywhere from $50 to a couple hundred.
Vintage postcards & photographs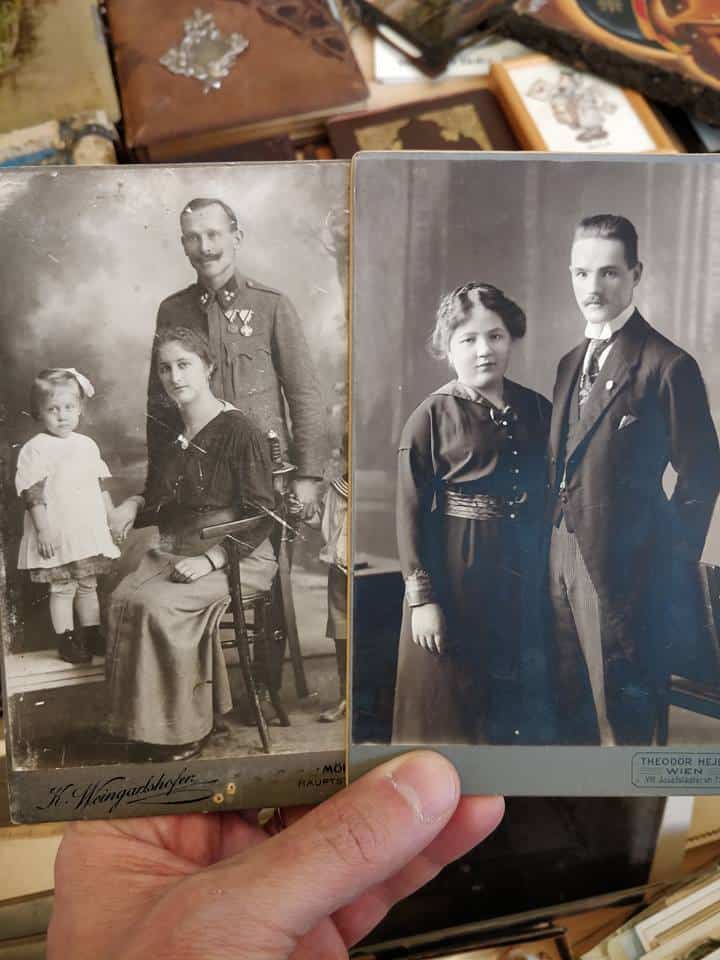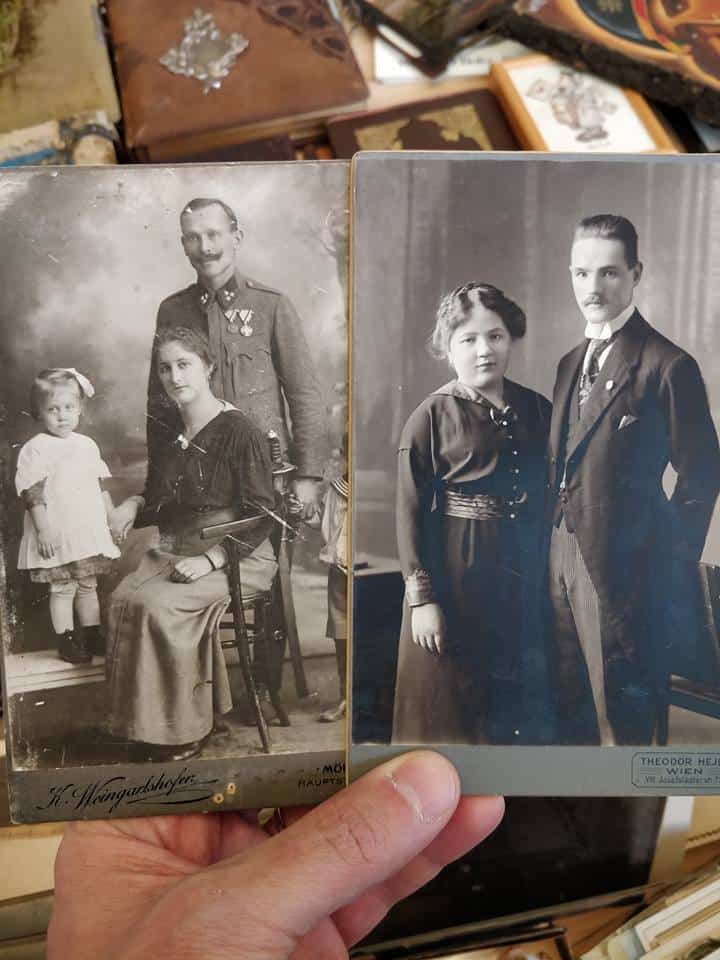 When valuating postcards and photographs, subject matter is key. Collectors often pay more for cards that illustrate faraway places and luxuries. Vintage ocean liners, for example, draw top dollar. Odd Halloween images of devils and cabbages go for $150. Likewise, rare photographs of iconic figures fetch big bucks. Consider, a tintype photo sold for $2 is worth $5 million (it's the second-known picture of Billy the Kid). And don't overlook negative plates, especially those by famous photographers. The lost negatives attributed to Ansel Adams are valued at $200 million.
Old trunks & chests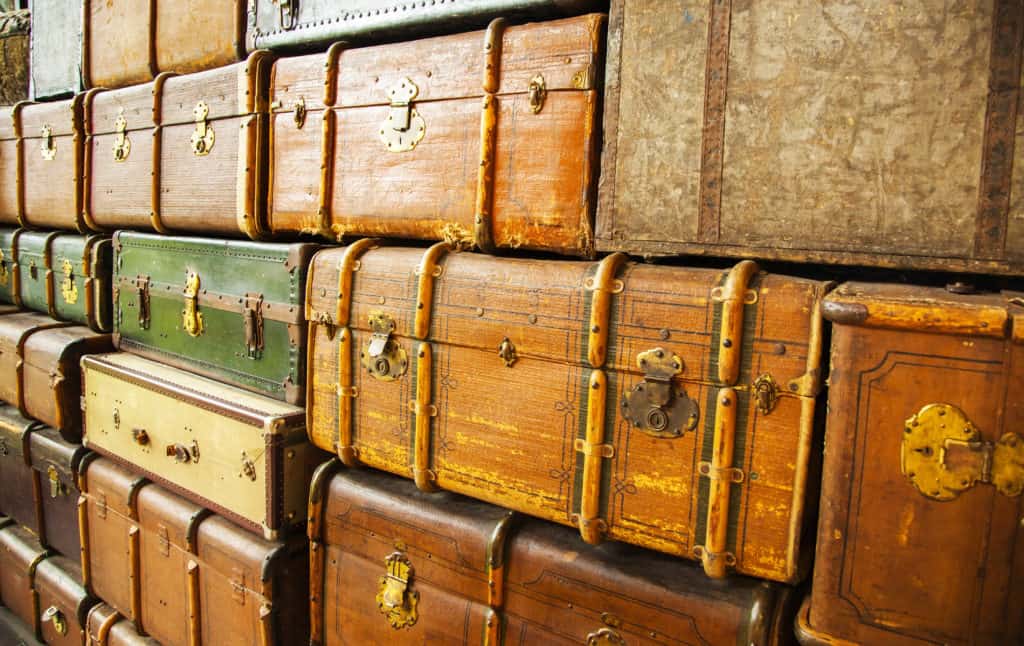 Travelers today pack light. But heavy trunks from bygone voyages are huge collectibles. Luggage known as steamer trunks were made with slatted wood, leather, and canvas. Pieces with the metal hardware intact are worth more. Having the original key ups the value too. Painted trunks have little to no value unless carefully restored. While antique Louis Vuitton trunks rule in value, Maier and Goyard brands also bring hundreds and sometimes thousands. Dome-topped trunks and hope chests used for storing linens are also in demand.
Antique tools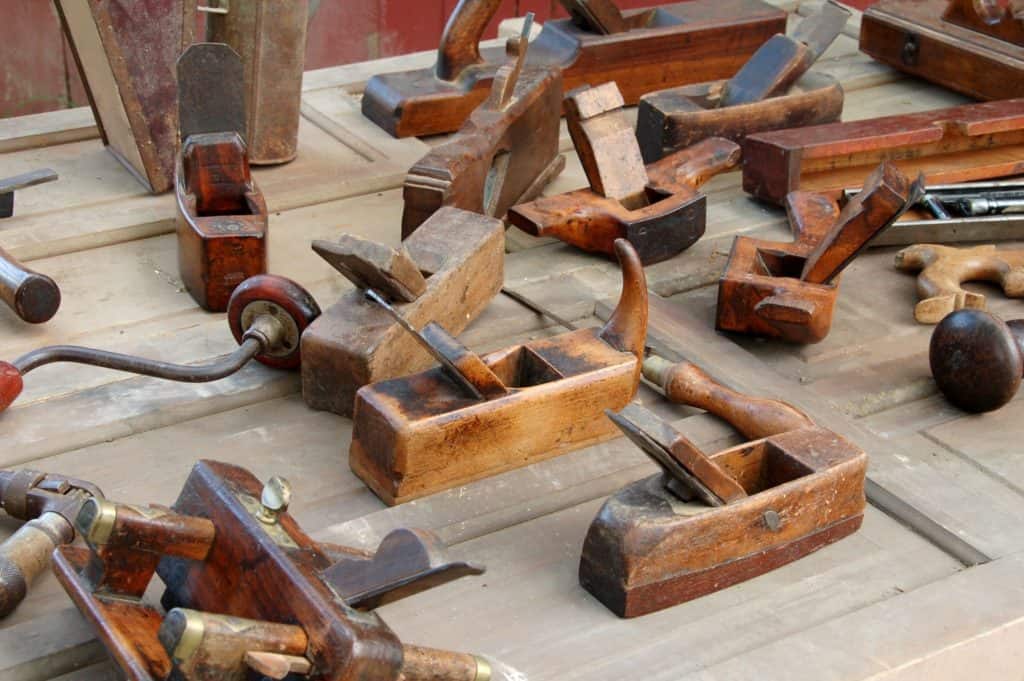 They may look like doorstoppers, but many wood and metal blocks are valuable antiques. Vintage woodworking tools in particular are high dollar collectibles. You may hit the jackpot with tools used to plane and bevel wood. For example, a cornice molding plane from the 1730s made by Cesar Chelor, the first documented African American toolmaker, brought $27,950 at auction. More intricate designs such as engraved castings or ivory-handled wrenches go for thousands too. Even a John Deere wrench, while a limited edition, sold for $16,500 in 2017.
Silver flatware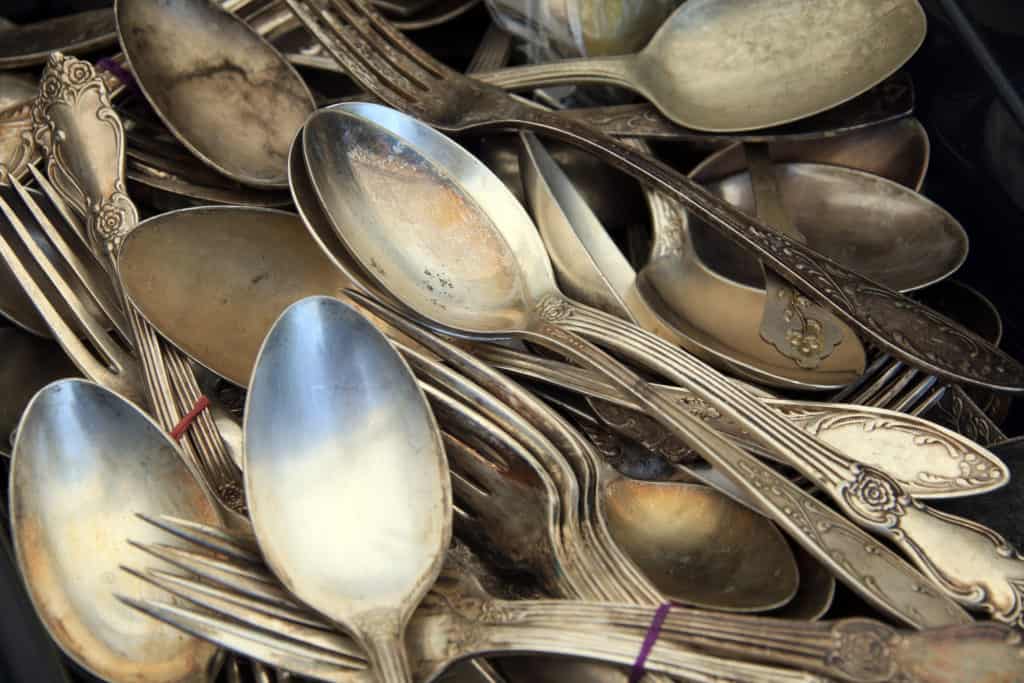 Offering timeless elegance, silver flatware is often handed down by generations. Not every antique piece is worth its weight, though. For example, Victorian and Edwardian-era flatware was mass produced and is therefore less collectible. Instead, look for specific patterns and makers. Among more sought after styles are Grand Baroque by Wallace Silversmiths, Repoussé by Stieff, and Francis 1st by Reed & Barton. Patterns extending from handle to base are also prized. Some quick tips like looking for 925 stamps will help you know if the item is real silver.
Vintage record players & vinyl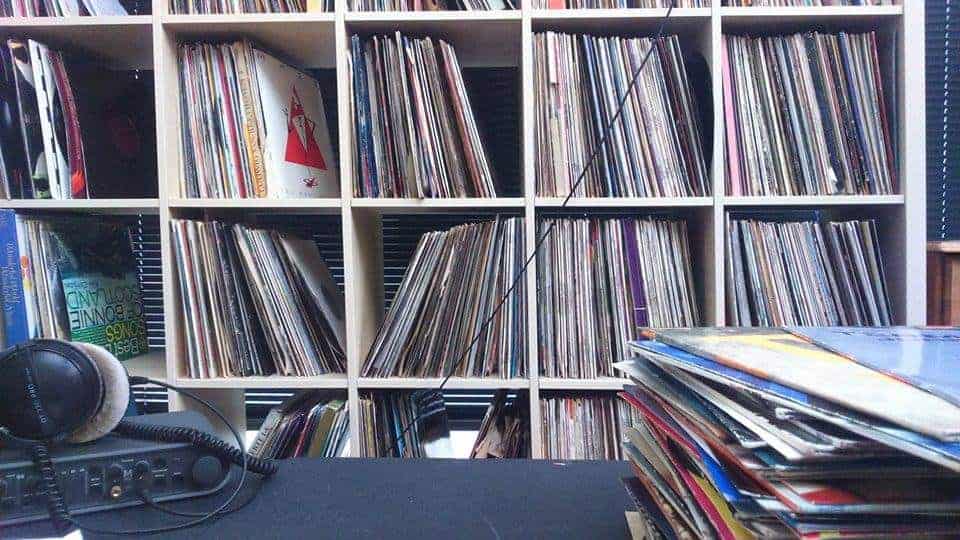 Older record players look good and sound great. Several factors guide the value of turntables, including brand model and the quality of the needle and speakers. Dig through record collections to find LPs in good condition with limited scratches. Valuable vinyl you likely own includes The Freewheelin' Bob Dylan (1963) and most any first press of a 1960s The Beatles album is worth thousands. An exception, however, is the 1992 re-release of Nirvana's Bleach valued higher than the original for its cover art.   
Antique guitars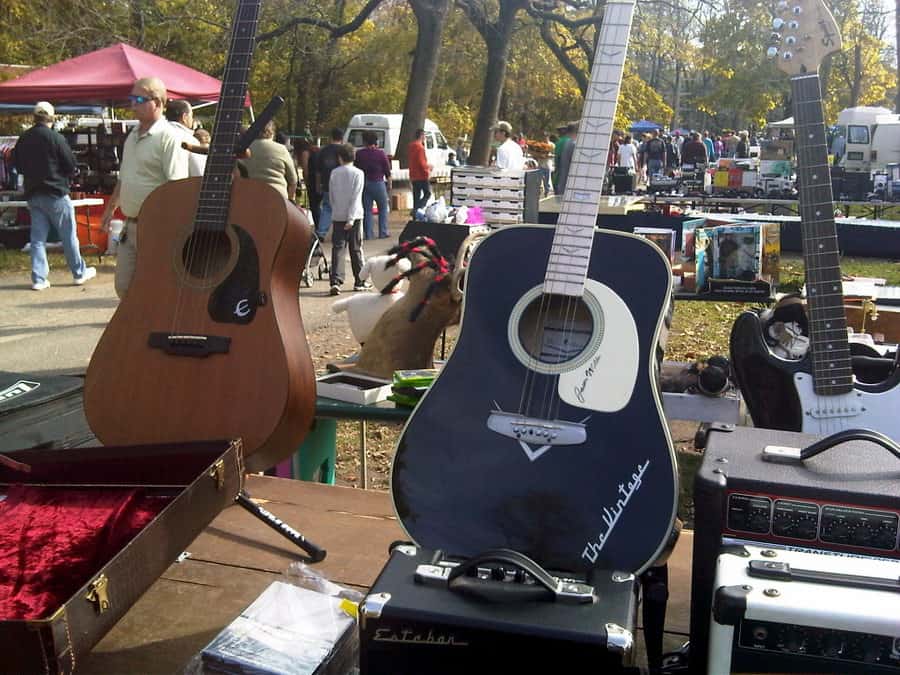 Old musical instruments can play into a big payoff. In particular, vintage guitars are worth a lot of money. Guitars played by legendary musicians go for millions, such as the white Fender Stratocaster Jimi Hendrix played at Woodstock (sold for $2,000,000). But even lesser known guitars have value. For tips on what to look for in vintage guitars, consider the craftsmanship and whether all the parts are original. Authentic Martin D-45 guitars, for example, can sell for over $250,000.
Vintage electronics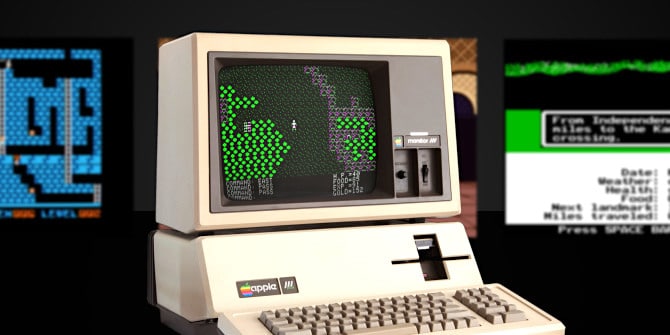 Think your computer is an antique? Wonderful! Keep eyes peeled for Apple computers. According to Popular Mechanics, a first edition Apple sold for $900,000. There are even flea markets, like Silicon Valley Flea Market, that specialize in vintage electronics. Retro video games and VHS tapes are collectible too. Limited editions of Nintendo and Atari games range from $1,000-40,000. And pull out those old appliances. Vintage toasters and blenders in pastel colors, such as the Art Deco-styled Fiesta brand, catch buyers' attention. Even rare vintage vacuums can go for thousands.
Costume jewelry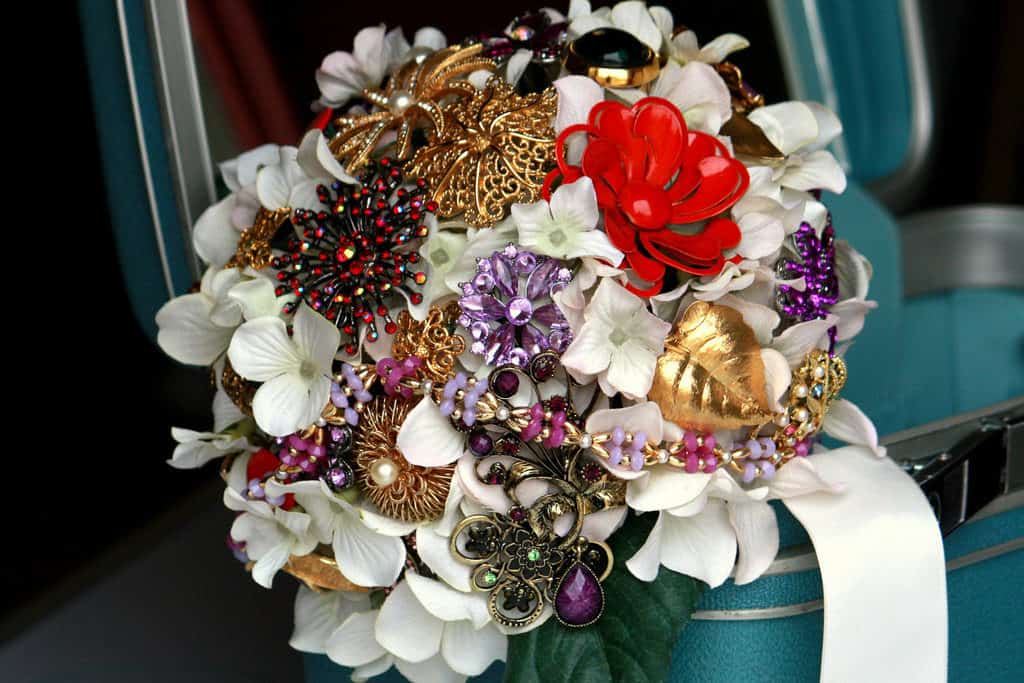 Diamonds are not a girl's only best friend. Costume jewelry made from a variety of materials can be valuable antiques. Bakelite bracelets and brooches, for example, sell for hundreds and sometimes thousands of dollars. Plus, vintage bridal jewelry such as rhinestone crystal garners hundreds. Possibly more important than the material is the maker. Beaded costume jewelry by Miriam Haskell is one example of jewelry you may own without realizing its true worth.
Old perfume bottles
As elegant as the scents inside, vintage perfume bottles are gems. Manufacturers like Thomas Webb & Sons, Steuben, and Tiffany designed sought-after glass and crystal fragrance bottles. But Lalique bottles are among the most coveted, particularly for their signature jewel-like finishes. Bottles made in Czechoslovakia during the 20s and 30s are also very valuable. In general, Art Nouveau and Art Deco pieces attract collectors. In terms of availability, black crystal bottles are uncommon treasures. If lucky enough to find a perfume bottle with original stopper, the value just increased.
Vintage comic books
Classic adventure heroes win big. Top-dollar comic books sell for thousands, but these finds are rare. Among the highest drawing issues are limited editions or books where a new character is first introduced. For example, a copy that features Superman's second-ever appearance on a comic book cover sold for $40,000.